About Us

Brian Warring is the owner of BWB Music. He has deep experience in the three areas focused in this website: Christian worship, music education, and performing.
He is originally from Ohio, but currently lives in North Carolina. He is a graduate of the Manhattan School of Music, where he recieved a Bachelor of Music in piano performance. He is also a graduate of Duke Divinity School.
Christian Worship
Brian has served in churches for over 20 years as worship leader. He has a Pentecostal background, but also recognizes the great treasures in the historic liturgies of the church. His current interest is corporate worship which enjoys the spirit-filled experience of pentecost while avoiding the limitations of worship styles which depend completely on pop culture.
Brian's worship leadership experience includes work with worship choirs, orchestras, worship teams, audio, and lighting. Brian has written many songs, arrangements, and dramatic works for the church. Check out the worship section of this site for more.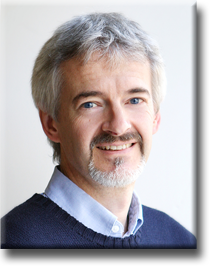 Music Education
Brian has taught music in many different settings. High School music, private and group lessons in piano, theory, and composition are all a part of his background.
For inspiration, he draws upon the music instruction he has received from the Cleveland Institute of Music, Cleveland State University, Duke University, and the Manhattan School of Music.
Please visit the lessons portion of this site to see how BWB Music can help you with your music educational needs.
Performance
Brian has played in numerous recitals and classical concerts, but he also has great experience in popular styles of music. In summers during college, Brian served as musical director and pianist for Straw Hat Theater and Rabbit Run Theater in Ohio. There he did shows such as "Oklahoma!," "Kiss Me, Kate," "Fiddler on the Roof," "West Side Story," "Nunsense," "Joseph and the Amazing Technicolor Dreamcoat," "Pippin," "Little Shop of Horrors," and "Company" to name a few.
In addition, Brian has played piano or keyboard in churches all his life, using practical and improvisational music skills—combined with spiritual sensitivity—to give congregtions opportunities to worship.
Finally, Brian has played in over 1,000 weddings and wedding receptions. (Well, maybe not that many…but a lot!) BWB Music can provide music for your wedding, party, reception, or create custom arrangements and recordings for your church or recording project. Check out the live section of this site for more info.